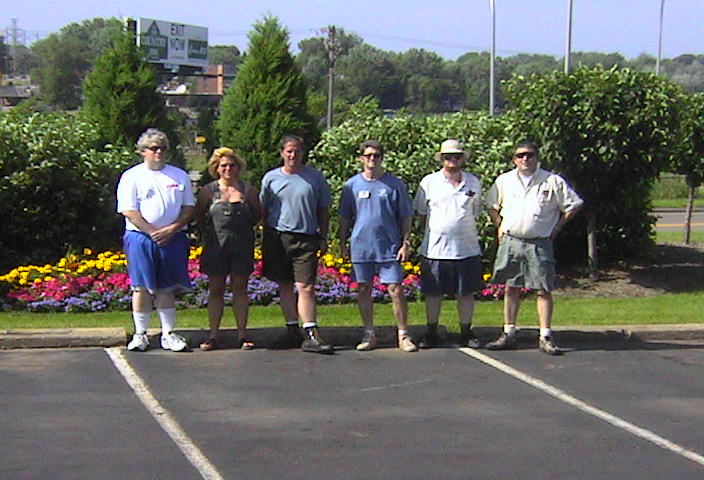 The TeamStrange Starting Line Staff (L-R) Eddie James, Lori Schmidt, John Pedrow, Kevin Kocur, Tim Cusick, Adam Wolkoff. (Not pictured: Tim Foreman, Julie Ronning)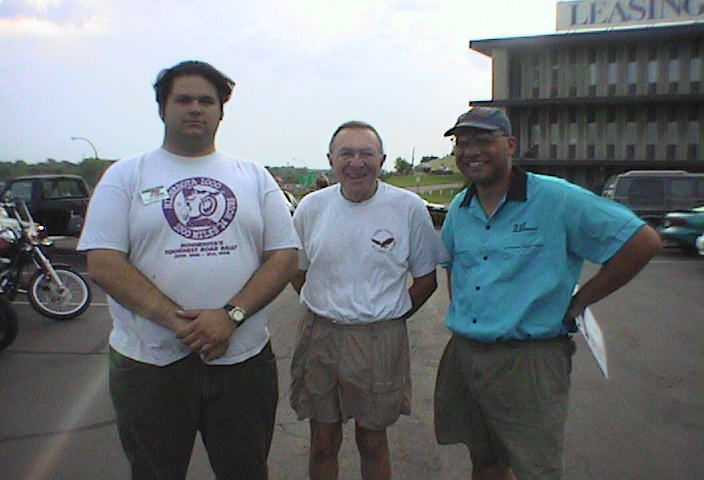 Victor Wanchena, Don Wolkoff, Will Outlaw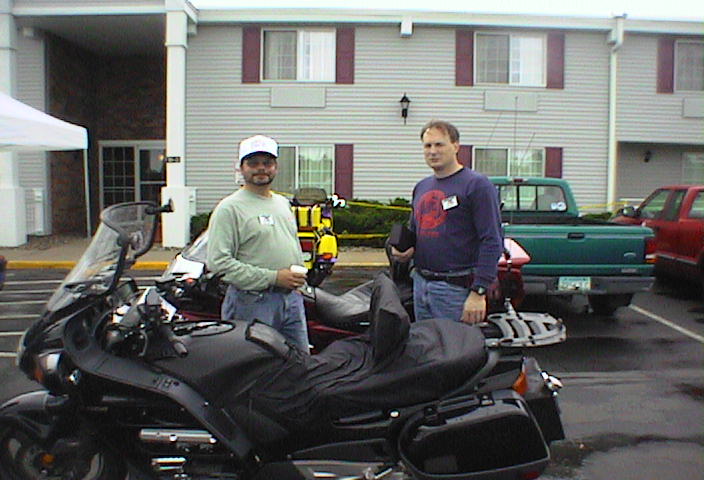 Bob Waitz, right, subjects a rider to a rigorous tech inspection.
Our secret bunker, buried 500 feet beneath the Country Inn.
Starting Line!
Spectators had plenty of bikes to admire and riders to gawk at.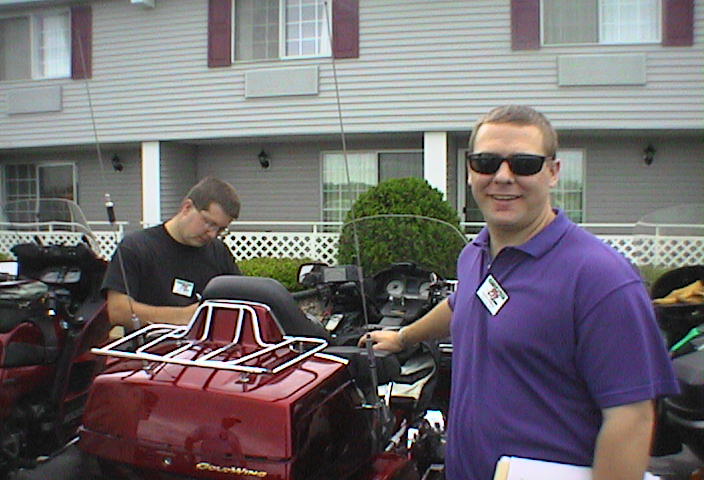 Every rider has their own approach to route planning. Here, the elder Dan Stephans pushes a pencil, while son Dan II does his best propeller-head impression.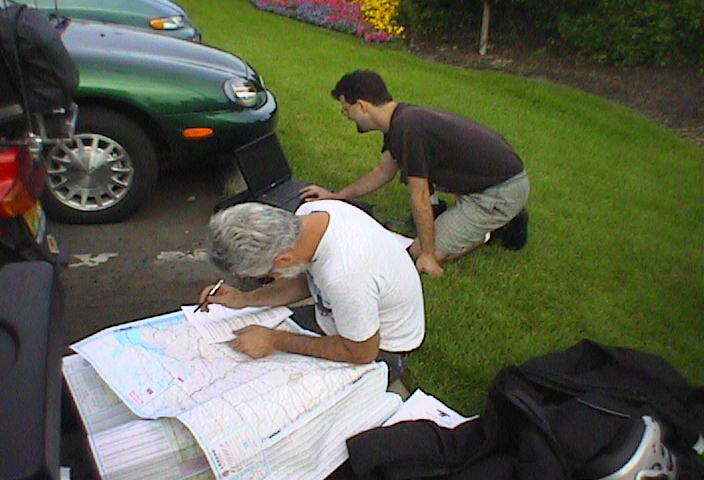 Which one do YOU think finished the rally?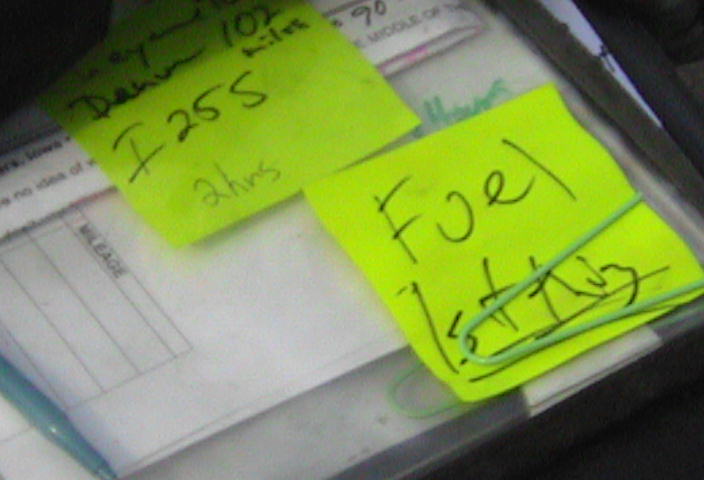 Another hi-tech memory aid.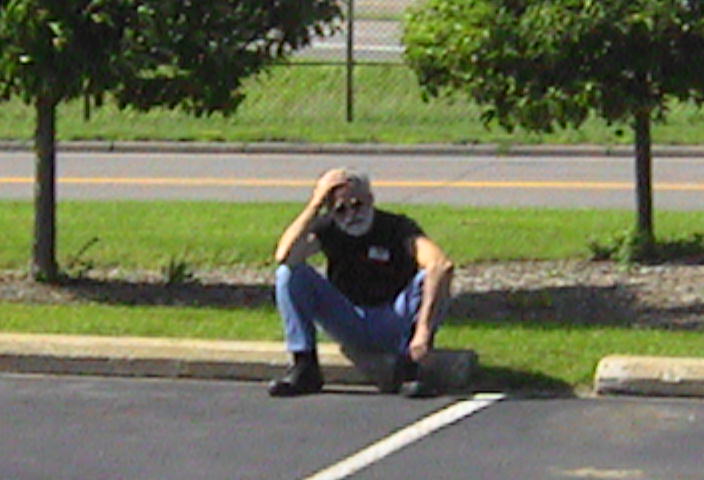 Worried now? Wait until you see NEXT leg's route sheets!
Back to Photo Album