Along the way, Eddie insisted we see the "Elvis Is Alive" museum and Restaraunt. Our original plan involved eating there, lucky for us it was closed. That did give us plenty of time to see the sights there.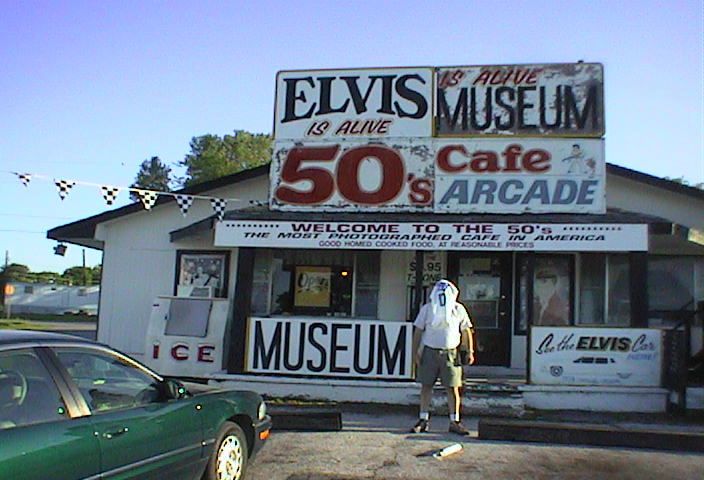 Rally towel not fully visible, points not allowed.
They had a big statue of Elvis in front of the place. His head loomed over us in the early mornig light. It didn't take long for us to figure out why they called him The Pelvis.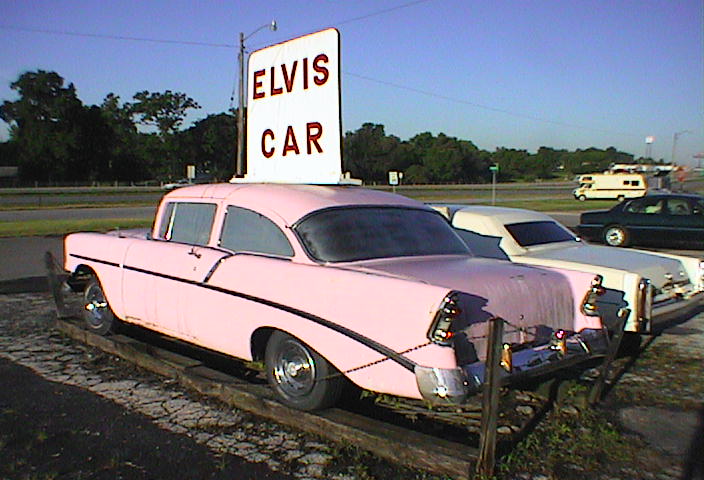 Eddie kept telling me that these were really Elvis' cars parked out in front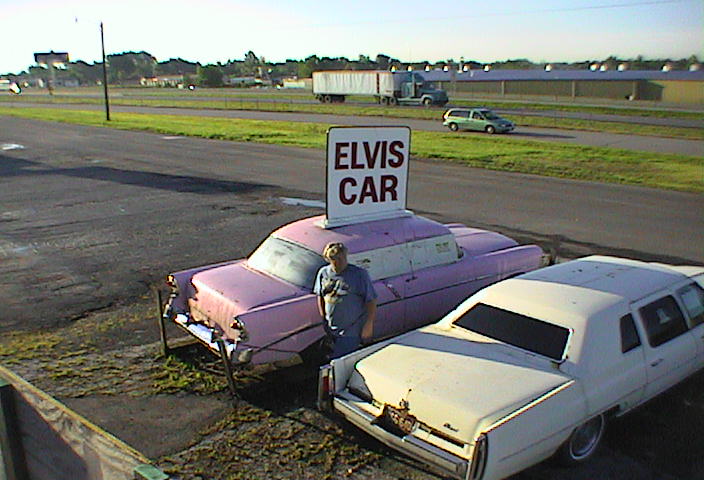 but for some reason I didn't believe him.
Back to Photo Album